As a team we enjoy working on every aspect of the build and relish the challenges that come from constructing something different everytime.
From altering designs on the drawing board, whether it be incorporating kitchen/dining areas, (which we realise are the hub of the house), maximising inbuilt storage space, personally designing the kitchen layouts, to including the odd laundry chute too! We all take pride in being involved.
All our houses enjoy bespoke windows and doors that are all manufactured in house, be it a traditional Victorian panelled or a contemporary glazed door. Our own craftsmen ensure the quality is maintained both in the workshop as well as out on site.
Once the design has been decided we enjoy sourcing different materials for the appropriate jobs. Whether it is the perfect piece of granite to finish off a kitchen, the right colour stone cill to match in with the colour mortar on the bricks or the perfect tiles to finish off a modern bathroom.
We hope to offer you something different and refreshing with a good attention to detail. We make sure our houses are fully snagged by the time completion comes. If any teething problems do occur we are quick to respond with a solution which is carried out promptly. With this attitude we are able to continue to build on our already trustworthy reputation, but unlike others we do not want to expand, as we feel that this may lose the whole ethos of the Company.
The diversity of our employees backgrounds only enhances our ability to produce outstanding new homes. We continue to offer our services as a contractor undertaking specific extension, renovation and new build works to clients own requirements, either from pre-prepared drawings or on a design and build basis. We have also undertaken commercial development, which formed the basis for our own premises.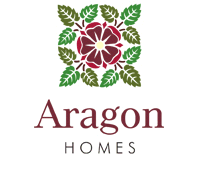 Our in-house joinery shop
Our modern premises form the centre of our commercial development